Tekening van jouw huis of kantoor

Handgetekende illustratie
Uniek geschenk voor jezelf of jouw relaties
Een persoonlijke herinnering van een kantoor, project of winkel. Onze handgetekende illustraties hebben een modern en stijlvol design en kunnen ingelijst worden geleverd
100% tevredenheidsgarantie
Ons bestelproces is simpel en gefocust op een stijlvol en persoonlijk resultaat
Maak een foto of gebruik een afbeelding van Funda. Denk goed na over de hoek en kwaliteit van de foto en voeg een tekst toe om het nog persoonlijker te maken.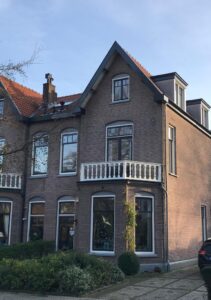 Binnen 2 dagen ontvang jij per mail een ontwerp ter goedkeuring. Als je nog opmerking hebt verwerken wij die, zo kunnen wij een perfect resultaat garanderen.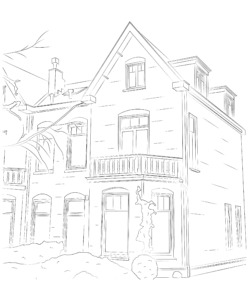 2 dagen na goedkeuring leveren wij het product bij jouw op kantoor af. Tip: ingelijst is het mooist; onze zwarte luxe lijsten zijn van aluminium en echt glas.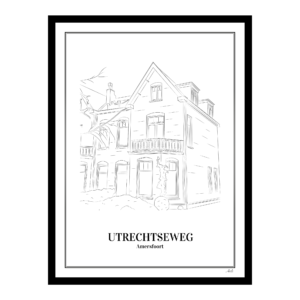 Onze illustraties worden met de hand getekend
Elke illustratie is uniek en speciaal voor jou gemaakt
Pas als jij tevreden bent zijn wij dat ook
Posters vanaf €55- incl. BTW en Gratis levering​
Uniek geschenk voor jezelf of jouw zakelijke relaties
Tassen, snijplanken en ingelijste A1 tot A4 posters, wij kunnen veel ontwerpen en produceren en horen graag jouw wensen. Lagere vaste prijzen zijn bespreekbaar bij grotere afnames.
Posters vanaf €55- incl. BTW

Gratis levering